Bask in primal passion and submissive play with Camo Collar Cuffs two heavy-duty chain cuffs, double padded collar and adjustable behind the back restraint.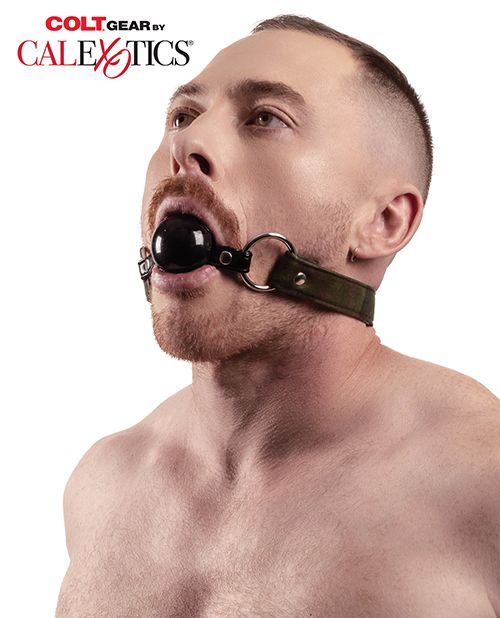 Soft, comfortable and totally adjustable Camo Ball Gag is nickel-free and is ultra-durable with reinforced stitching and a silicone ball.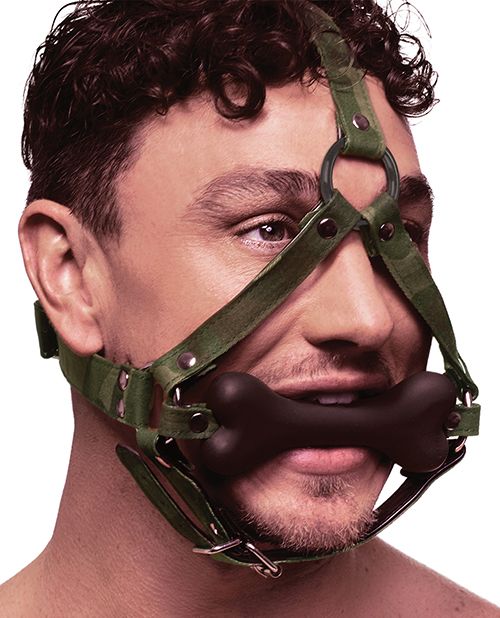 Lose yourself in submission and give yourself over to your lover's erotic whims with the Camo Bone Gag with biteable silicone bone.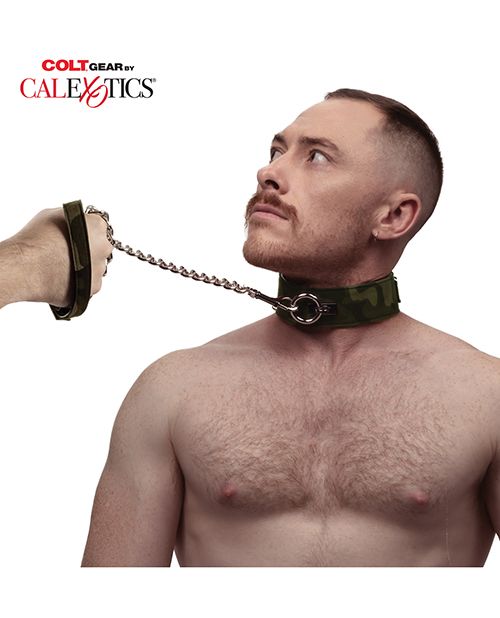 Camo Collar & Leash with secure buckle design and universal o-ring that is soft, comfortable, and totally adjustable.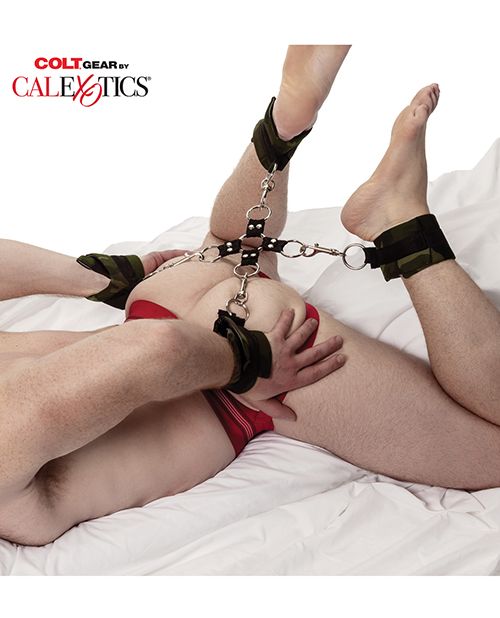 Sturdy, reinforced 5-piece set, Camo Hog Tie with adjustable wrist and ankle cuffs, and velcro closures.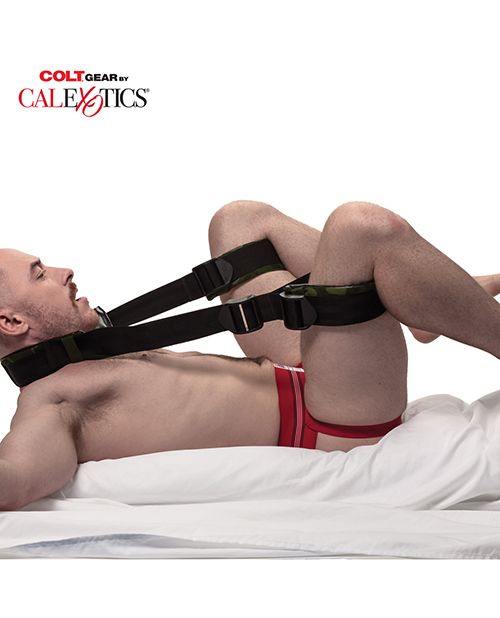 Camo Thigh Sling has neck and thigh straps adjust to perfect position. Easy to use and easy to release straps.