Life is better with a sexy twist.
Jimmyjane is a design-centric brand founded on the belief that life is better with a sexy twist. Jimmyjane designs products and experiences to provide pleasure, strengthen connection and create provocative possibility.
40% OFF FOR A LIMITED TIME WHILE SUPPLIES LAST
---
Evoke Vibrators
Work out your kinks! Evoke Vibrating Massage Wheels are the first ever massagers to combine rolling massage wheels with deep, rumbling vibration. The smooth, silicone wheels easily roll across the contours of the body to relax and invigorate the muscles, while the powerful vibration stimulates the nerves to increase circulation and reduce stress.
EZ Grip Handle – Ergonomically designed silicone handle
Grooved Surface – Stimulates outer muscles to work out the kinks
Versatile – Great for couples, solo play, and on-the-go pleasure
Waterproof & Washable – Washable and bath-friendly
Body-Safe & Phthalate-Free Materials – Medical-grade platinum silicone and stainless steel
Simple Intuitive Controls – One button delivers 10 powerful vibration modes
USB Rechargeable – Convenient charging anywhere you go
1 Year Limited Warranty – Our commitment to quality
Intimate Massage for Better Health and Stronger Orgasms
Our sense of touch is a true source of healing, and intimate massage can elevate our healing and connection in so many wonderful ways.
By Sunny Rodgers, ACS, Clinical Sexologist and Sexual Health & Wellness Educator
Evoke Rol-o by Jimmyjane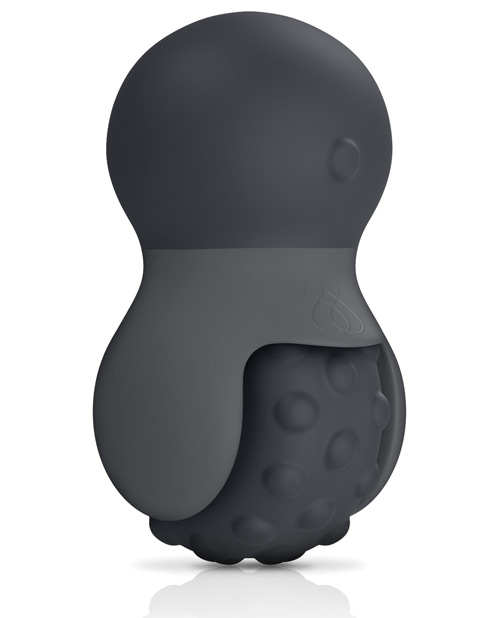 Evoke Rol-o Black
One button control provides 10 deep rumbly vibration modes from one motor in the wheel.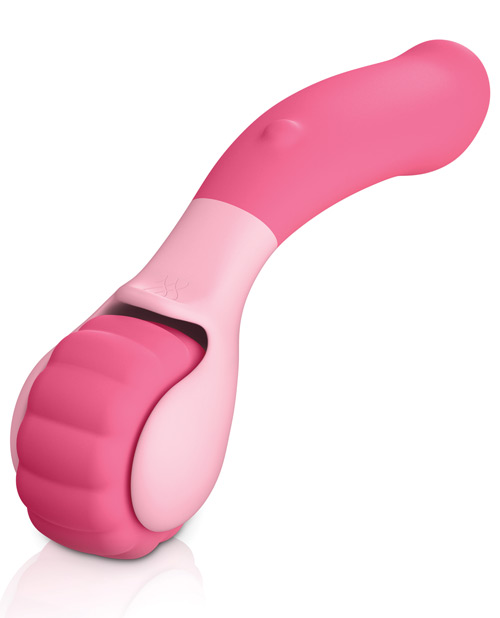 Evoke Sol-o Pink
Great for couples, solo play, and on-the-go pleasure. One deep rumbly motor in the wheel and insertable handle.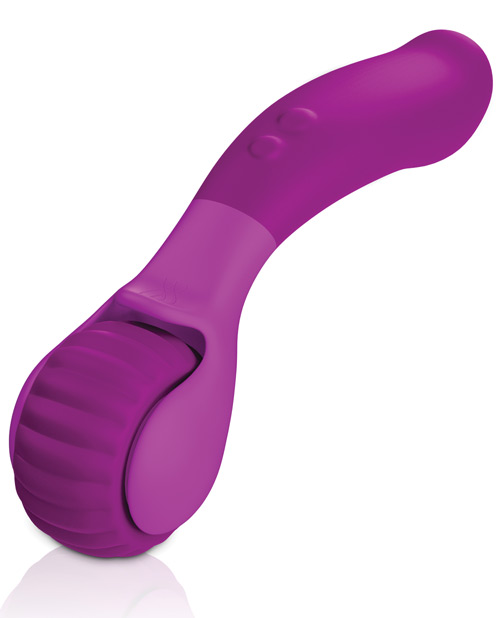 Evoke Du-o Purple
Two button control allows you to control each motor independtly. 10 complete vibration modes.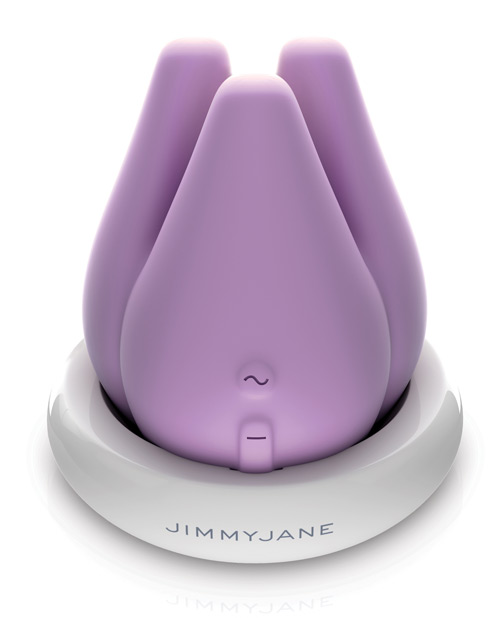 Love Pod Tre
Tre offers 3 whisper quiet motors synchronized to offer users 10 pleasure patterns to choose from.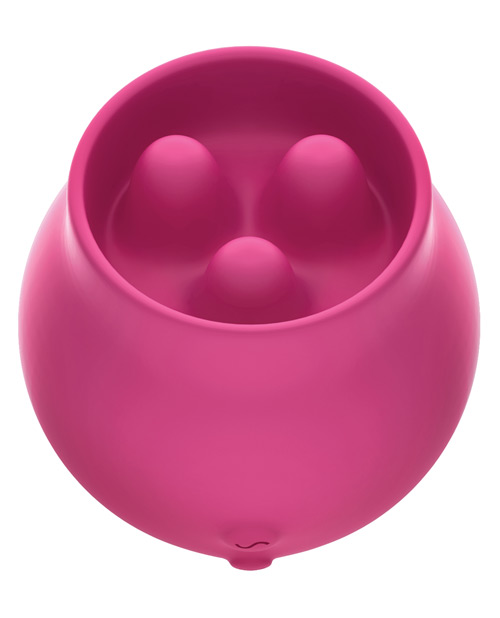 Love Pod Halo
Cyclonic Technology sends rotating vibrations through the motors, which one by one, swirl around the clitoris.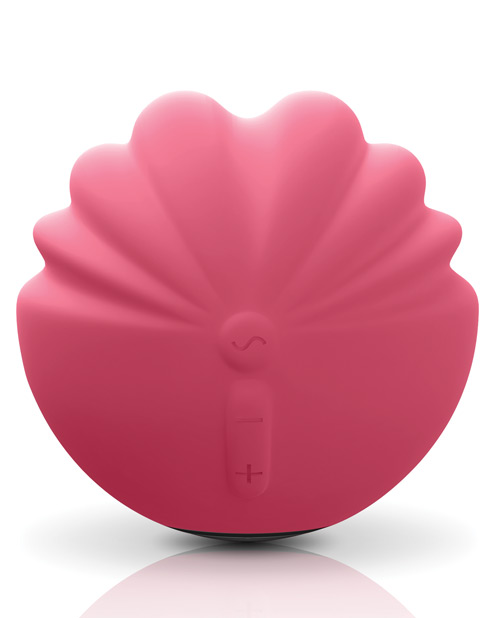 Love Pod Coral
Coral features two powerful motors that hug the clitoris surrounding it with divine sensation.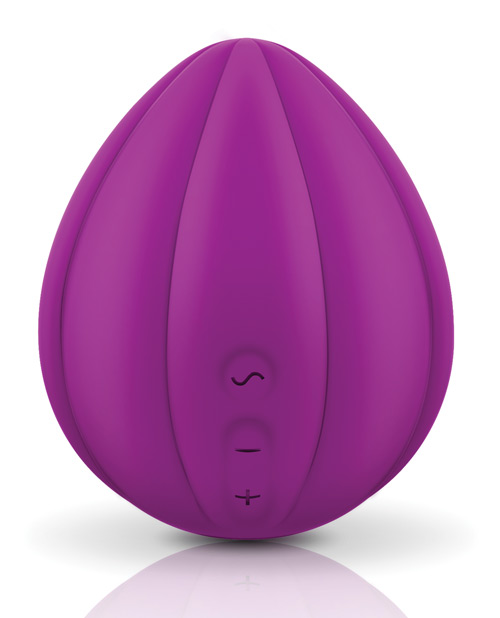 Love Pod OM
Incredibly easy to hold and use, OMs ridges mimic the crevices between fingers–for a naturally pleasing intimate experience.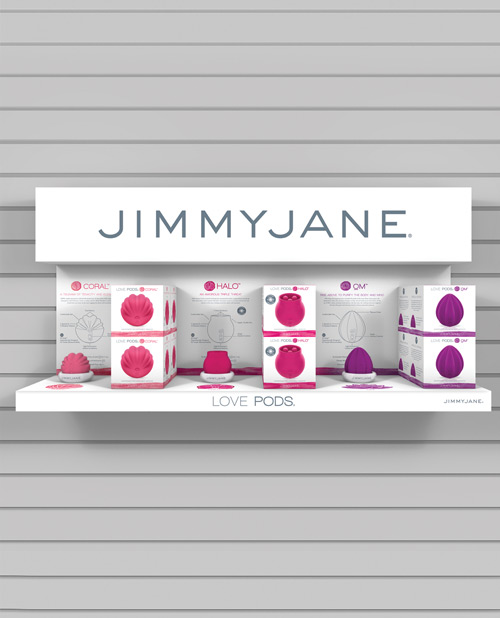 Love Pod Shelf n Shop
Display and Tester
Includes: 12 Love Pods (4 of each), 3 tester Units (1 of each), Jimmyjane 3D Header Box, Informational Backer Card, 1 Retail Shelf, 2 Metal Shelf Brackets.