iVibe Select is a line of "affordable luxury" vibrators that deliver next-level pleasure. These high-quality vibes offer a variety of unique features in sensual designs and a range of body-friendly shapes and sizes to accommodate manu preferences. All iVibe Select vibrators are USB rechargeable and specially designed to produce powerfule rumbling vibrations for deep stimulation to multiple erogenous zones.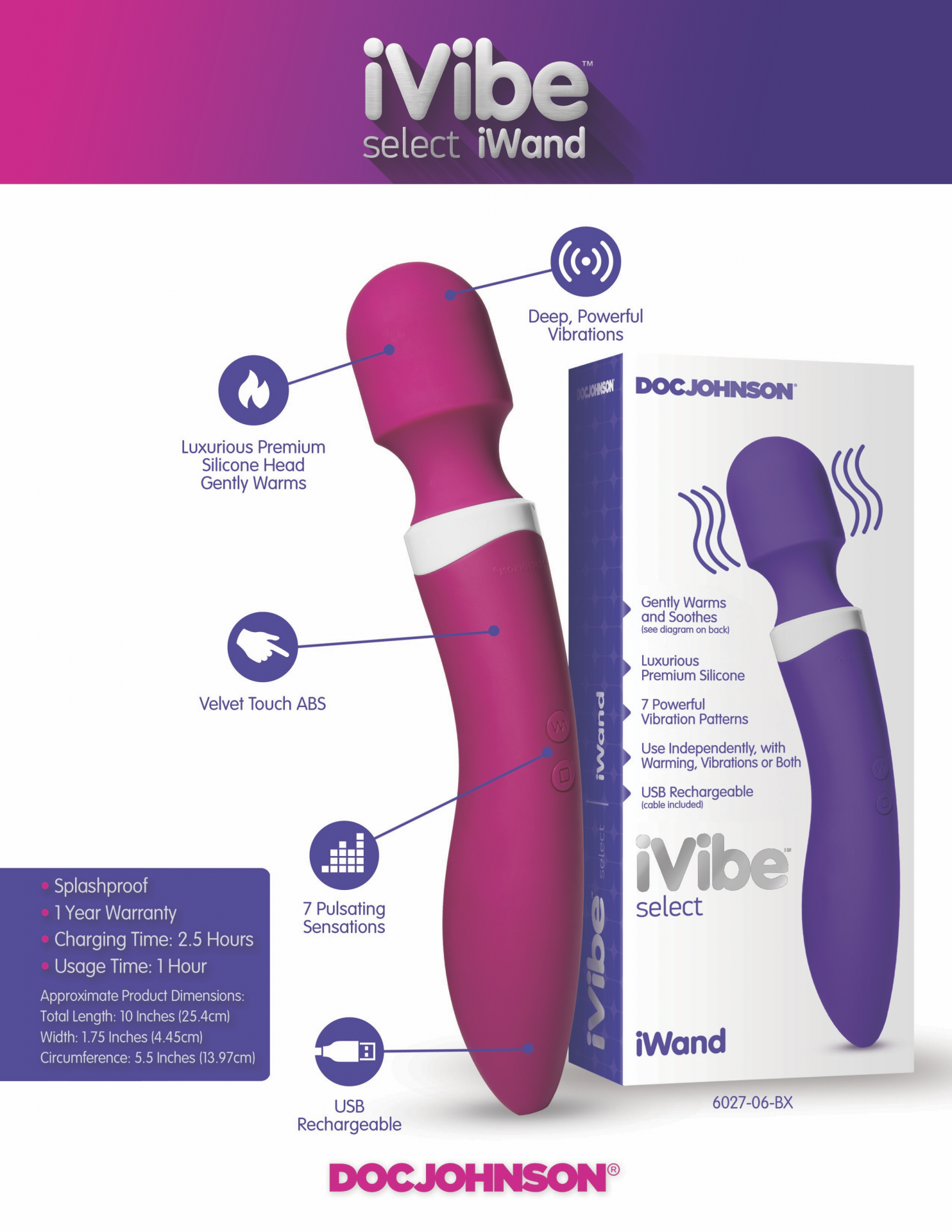 7 functions of deep rumbling vibrations and boasts an ultra-satisfying warming mode that gently heats the silicone wand head to a pleasurable body-safe temperature.
iVibe Select iRoll
3 speed internal pleasure beads that move up and down the shaft, 3-mode rotating "tongue" clitoral stimulator, and 8 functions of deep rumbling shaft vibrations.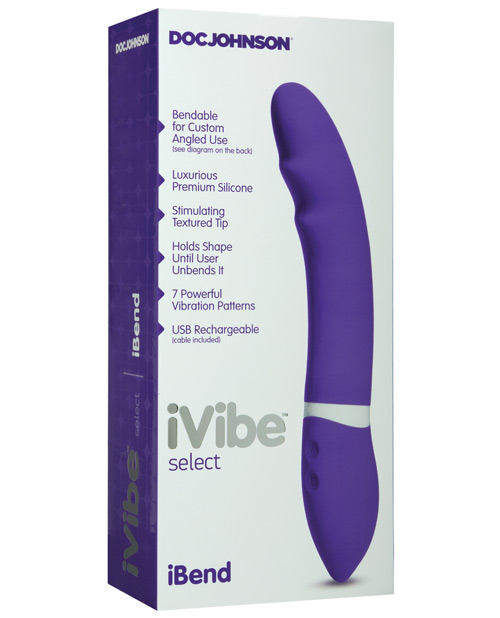 iVibe Select iBend
7 functions of deep, rumbling vibrations and can be repeatedly bent and shaped to create the perfet position. Perfect for targeting g-spot, prostate, or using it for external stimulation.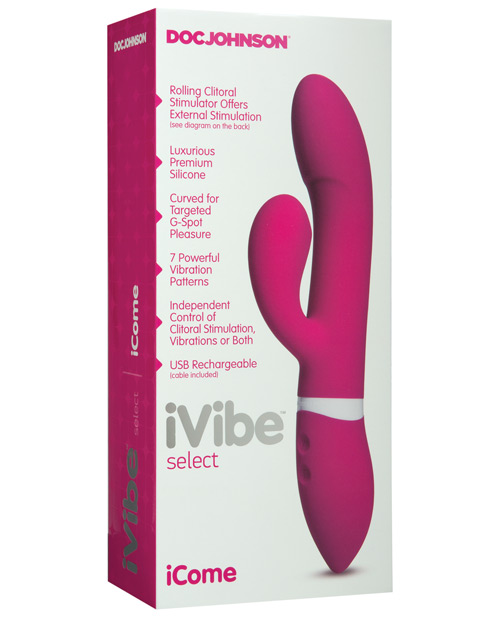 iVibe Select iCome
This insertable massager, curved G-spot stimulation, offers 7 functions of deep, rumbling vibrations, and features an external clitoral stimulator that strokes and vibrates up and down the clitoris.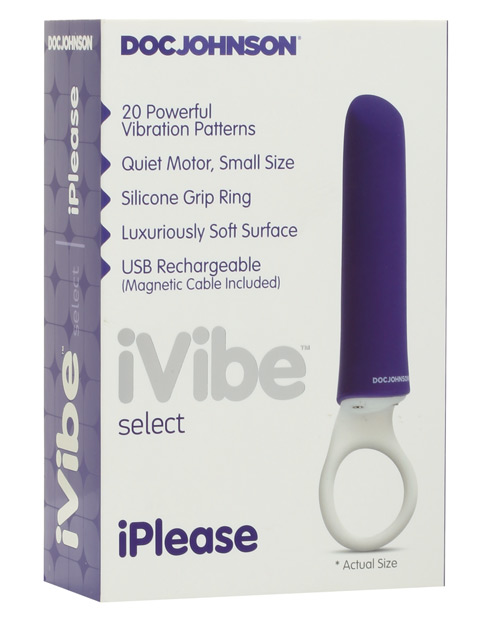 iVibe Select iPlease
Small, compact, yet incredibly powerful; this rechargeable mini vibe sets the new standard for strong vibrations in a petite package.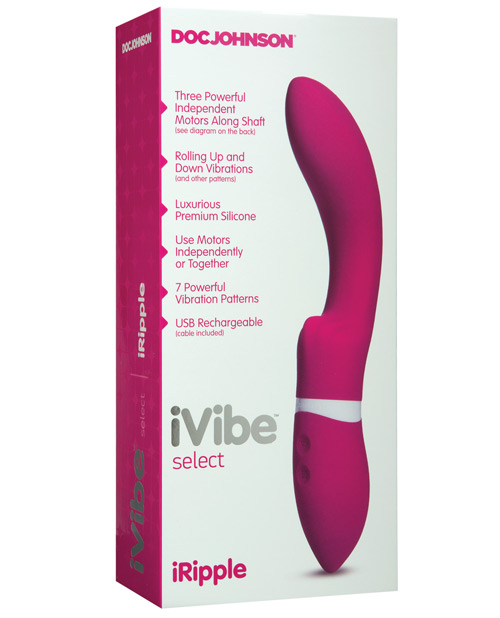 iVibe Select iRipple
Perfect for both internal or external stimulation, this premium silicone vibe features 3 separate motors strategically placed along the shaft.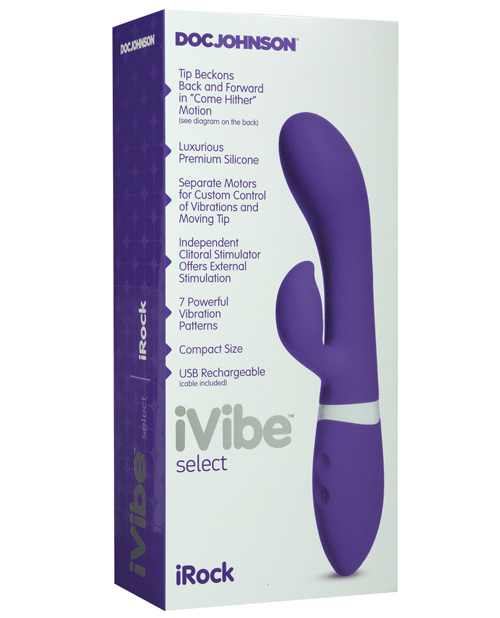 iVibe Select iRock
Premium silicone vibrator features a curved shaft that vibrates and flexes back and forth in a 'come hither' motion to deliver powerful G-spot pleasure.