SATURDAY, MARCH 14
---
Steak & Blowjob Day
Saturday, March 14
Steak & Blowjob Day
Let's celebrate this sexy holiday that reminds us that sex is fun and it's meant to be celebrated. Spur your customers' imaginations and help them make this holiday extra sexy.

We encourage you to set-up a display table with these items or include some of your favorites. Ask your Account Manager for a counter card explaining this holiday.
FLESHLIGHT Quickshot
Designed for maximum pleasure with or without a partner, the Quickshot delivers a new and intensely satisfying experience. Open-ended, non-anatomical, and easy to clean, the Quickshot is sure to become a must have in your bedroom. Watch every satisfying moment through an entirely clear case and sleeve. Equipped with a circular wave-like texture, Vantage lends itself to a visibly commanding experience.
VeDO HUMMER
Hummer transforms the everyday BJ. This fully automatic super powerful suction masturbator boasts up to 109 suction impulses per minute. Whether you like it slow and easy or fast and furious, you determine the hummer you want. With 5 intensity levels and 5 speeds that's a mind-blowing 25 ways to have a perfect BJ.
Wicked Sensual Care Classic Flavors
Take a big juicy bite! Kissable, lickable and delicious, formulas add subtle natural flavors to enhance oral pleasures. Light and silky, this water based formula is the perfect sensual combination of an elegant lubricant and a flavor sensation. Never sticky and without an aftertaste, they will satisfy your sweet tooth and your intimate desires all in one amazing pleasure product.
Relish the sensations of real oral sex with this revolutionary stroker toy. Designed with two solid rings at the ends of a super-stretchy textured sleeve, it's the ultimate treat for your todger whether you're playing solo or having fun with a partner. The bumpy Intense Ticklers texture inside the sleeve combines with the innovative BlowYo design to make you feel that your manhood is being treated to a sensational oral session.
Keep him begging for more . . . It's nothing to be ashamed of. When it comes to performing oral sex, most people fall somewhere between fumbling and clueless. But now, in Blow Him Away you'll find practical, easy-to-master techniques that will give you the confidence and skills you need to become an expert in the delicate art of fellatio.
Guide to Wicked Sex - Fallatio by jessica drake
Would you like to impress your partner with amazing oral skills? Wicked Pictures contract star and winner of Best Oral Sex Scene, jessica drake provides a candid look at what men and women think about fellatio, covering everything from basic positions, tips, and techniques to deep throating and exploring the mysterious male prostate.
GoodHead Oral Delight Gel by Doc Johnson
Get and give good head with GoodHead Sweet Oral Gel. Fellatio and cunnilingus can be a tasty delight when you gel up for your partner. Try this flavored technique for all types of oral sex. Definitely a dessert you can order in! Blow job anyone? Avaible in Cotton Candy, Green Apple, Mint, Strawberry, French Vanilla, Watermelon, and Wild Cherry.
GoodHead Oral Delight Spray by Doc Johnson
Doc Johnson's® original GoodHead collection turned good head into great head, and now the flavors you love are available in convenient lickable sprays. You won't be able to keep your hands—or mouth—off them! Delicious lickable flavor. Easy-to-use spray application. Contains no sugar or Parabens, Vegan-Friendly, body-safe. Proudly Made in America. Contains no Benzocaine or Lidocaine.
Ring for Blowjob Keychain
Everyone likes a little humor when it comes to sex and the Ring For Blowjob Bell Keychain from Ozze Creations will definitely assist you in adding some fun to your sex life. This novelty is fashioned like any mini hand held bell with a softly curved handle that will fit in the fingers well for ease of use.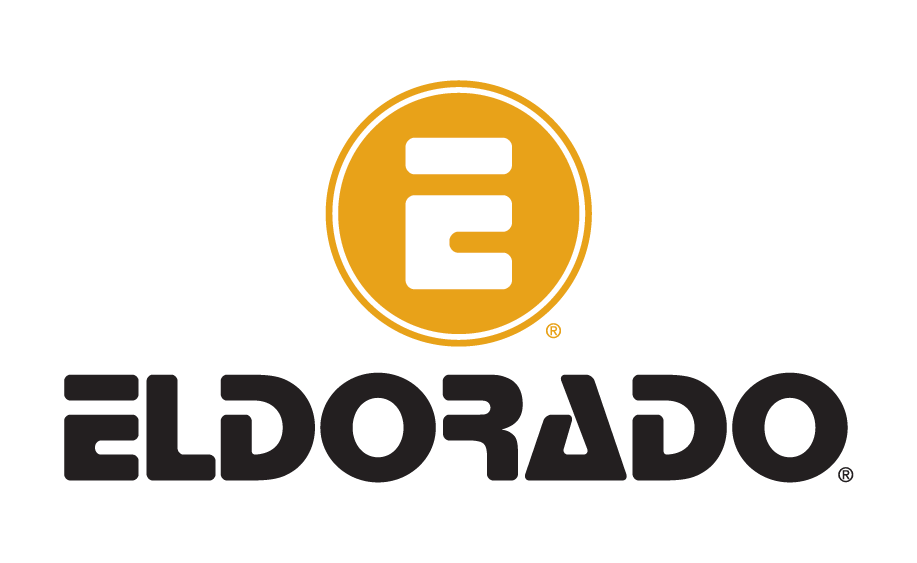 Premier International Wholesale Distribution and Fulfillment of Pleasure Product
800.525.0848 | www.eldorado.net | sales@eldorado.net