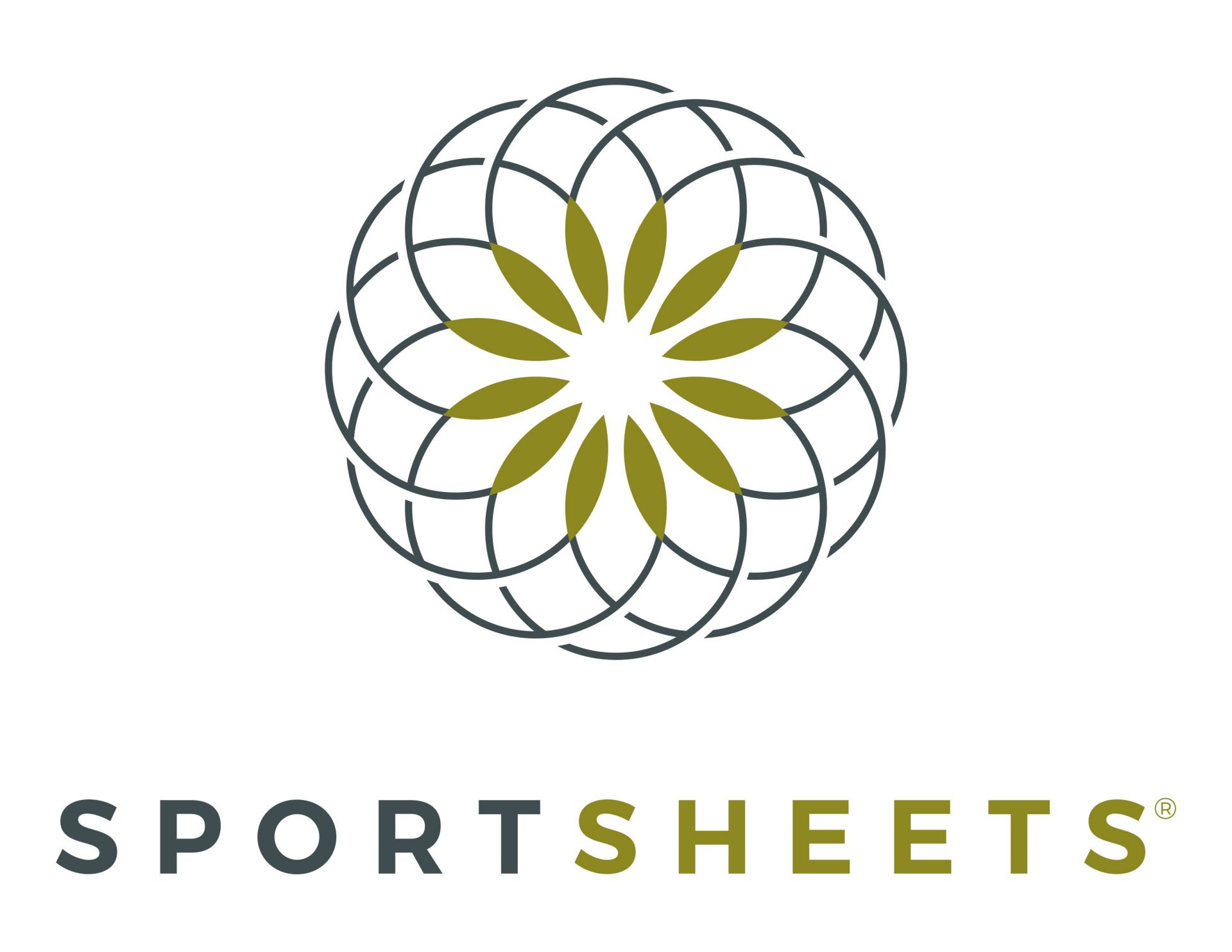 SAFFRON
The Saffron collection features some of Sportsheets' top sellers, reinvented with a new color and material, as well as featuring some newly designed products.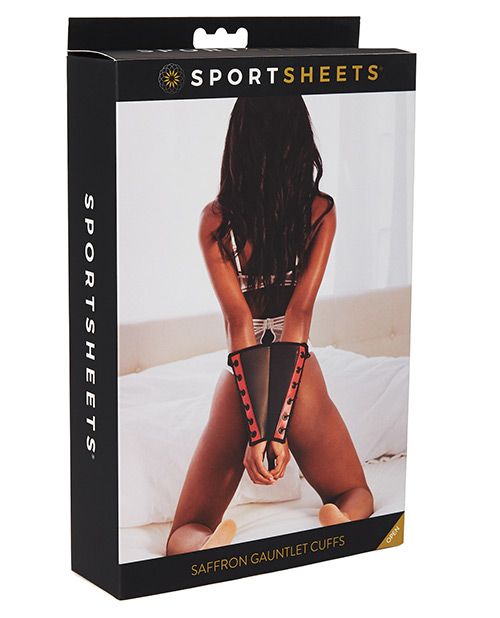 Saffron Gauntlet Cuffs
Turn your lover into a captive prisoner with these beautifully binding gauntlet cuffs. Sewn and hewn with a striking crimson ribbon, these implements of imprisonment also serve to arrange the body of your beloved into the silhouette of a statuesque Grecian form, whether you bind them behind or in front of their helpless body.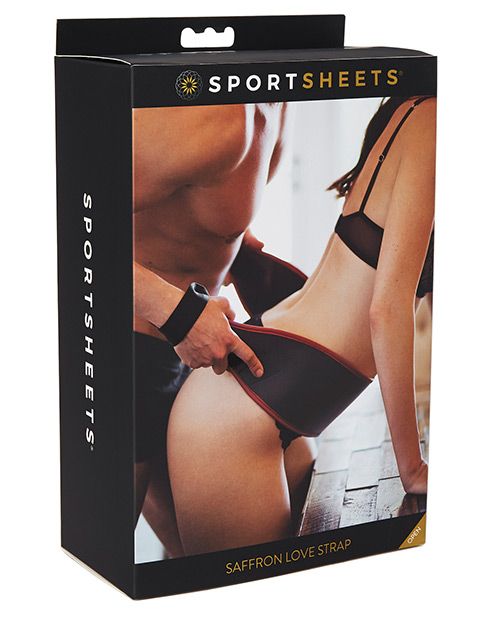 Saffron Love Strap
This attractive, vegan leather strap wraps around the abdomen of your plaything during doggy style and other "from behind" positions. The result: diminished pressure on knees and back, more power to deeply penetrate and pummel with vigor, and better access to the G-spot or P-spot!
Saffron Thigh Sling
This easy-to-use sling allows you to stay in those perfect positions for the best angles of penetration! The soft neck and leg rests provide comfortable cushions as you recline, while the tethers use your own body weight to keep those thighs high and mighty. Neither you, nor you partner will have to hold those legs up with your hands anymore, leaving them free to roam to other body parts. Wrap the comfortable leg rests around your thighs, or put your feet in them like stirrups.